LIZ COOPER
LIZ COOPER
How to Analyze and Improve Your Child's Reading Skills: It's easier than you think!
Is your child a struggling reader, advanced reader, or somewhere in between? This book will show you that even the strongest young readers can gain new insights and the ability to tackle more complex reading. Liz will share this information as well. Not every strategy outlined in this book will be necessary for every reader, but adults may be surprised at how much they can learn about their child's reading skills by analyzing the results of a few simple informal tests. This book is geared toward readers in grades 2-5, however, some of the general reading information may be helpful for a broader age-range of readers.
Liz's conversational style and plain language is easy to follow and the amusing and heartfelt sketches of kids and their parents add to the fun.
Reading this book will allow parents to become better informed about how proficient their own child is in the essential areas of reading – fluency, phonics, comprehension, vocabulary, and phonemic awareness. This information is invaluable when speaking to classroom teachers and school teams or when purchasing remedial programs.
Book Details
Formats available: Paperback
ISBN – 10: 1948747820
ISBN – 13: 978-1948747820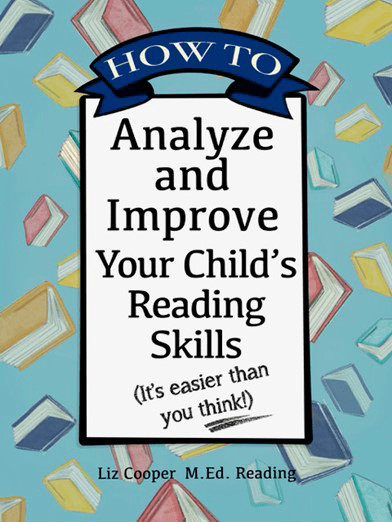 A collection of "quirky rhyming tales" that occasionally recall Shel Silverstein, Granny's
Teeth adds in an educational component with questions for reader discussion. Overall, Granny's Teeth will generate discussion—but it's also just plain fun.
Blue Ink Review
A fine work that should keep young readers engaged wit fun and amusing subjects while providing a foundation for thoughtful reading practices." – Kirkus Review
Retired school system reading supervisor Liz Cooper's short and amusing collection Granny's Teeth gathers silly stories that are told in rhymes and helps parents and caregivers turn them into wonderful learning opportunities.
Foreword Clarion Review
Entertaining, funny, engaging, deftly crafted, thoughtful and thought-provoking, "Granny'sTeeth" is a unique and unreservedly recommended addition to school and community library collections.
Midwest Reviews Children's Book Watch